Download a 2021 enrolment application form here.
Our early childhood centres experience high demand and often have waiting lists.  Families will need to make direct enquiries with each centre for possible upcoming vacancies. Yana Street centre 03 50329729  Chapman Street centre 0350332949.
Enrolments for our 2021 Kinder program at our Yana Street centre open from 29 May 2020 to 31 July 2020- after which time placements will be allocated- see below.
2021 Kinder and/or childcare program: Use the same enrolment form for both child care and/or Kindergarten.  Below is a 2021 enrolment application form.  This is an enrolment application form only and not confirmation of a place being available.  
Instructions for child care or Kinder enrolment Download and complete the Enrolment form below (6 printable pages). See Kinder Enrolment Information Pack 2021 for more information on the Kinder Program (includes the enrolment form – only need to print & return pages 14 to 19 of the Kinder Enrolment Info Pack 2021 for Kinder).
Additional instructions for Kindergarten enrolment Download or read online the Kindergarten Enrolment information pack for 2021. Print page 14-19 only & return by 31st July 2020 for the 2021 program.
In addition to downloading the enrolment forms for child care or kindergarten:  You must also read the accompanying Welcome Letter; Fee Schedule 2019 – 2020 and Fee Policy as you will be asked to sign the last page of the enrolment form to confirm that these items have been read.  A copy of the Young Adventurers Policy Book has also been provided below – please note the updated Enrolment Policy; Priority of Access Policy; Child Care Subsidy Policy & Cancelling Child Care or Kindergarten Policies can be found within the Policy book and should be read prior to enrolment. Due to Covid-19 Restrictions we are currently unable to provide the 2021 fee schedule please refer to the current fee schedule as a guide.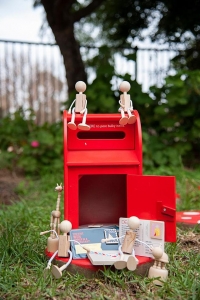 Completed enrolment forms can be returned in person or by email to admin@yamail.com.au or by post – see below
Enrolment Officer
Young Adventurers
PO Box 550
Swan Hill, Victoria 3585.
We love to show families around our centre however we are careful not to interrupt the children and educators who are hard at 'work'.  Please contact us first if you would like to make a time to tour our centre. Due to Covid-19 Restrictions appointments must be made prior to visiting our site.